Welcome to the Community Engagement Hub
Putting communities at the heart of what we do.
Discover our recently added resources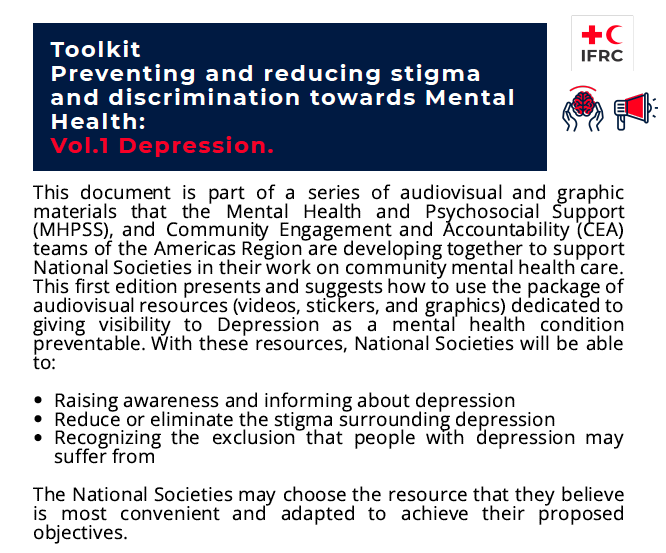 12 January 2022
Toolkit depression prevention
In this toolkit, you will find a series of audiovisual resources (videos, graphics, and stickers) that can be used to raise awareness around depression in different contexts or forums and especially, in view of the approach of January 13, World Depression Prevention Day. These materials were created by the Americas CEA team together with the Mental Health and Psychosocial Support team.
Explore CEA trainings
13 August 2020
An introduction to CEA (1-hour)
A one-hour training introducing participants to Community Engagement and Accountability (CEA). Available in English, French and Arabic.